Description
Customize Your Own Eye Shadow Trio Or Palette

Pick 3 Pressed Eye Shadows from our Pressed Perfection Eye Shadow Collection.

20+ gorgeous silky mineral colors to choose from!

Perfect for travel

Shadows are dye/lake free

Certified Gluten Free

Mirrored compact is free with any purchase of 3 pressed Eye Shadows. The compact is reusable; shadows held in by magnet (when reordering a refill, please ask for eye shadow in refill/clam-shell).
Simply write the name of the 3 colors in the comment section upon checkout.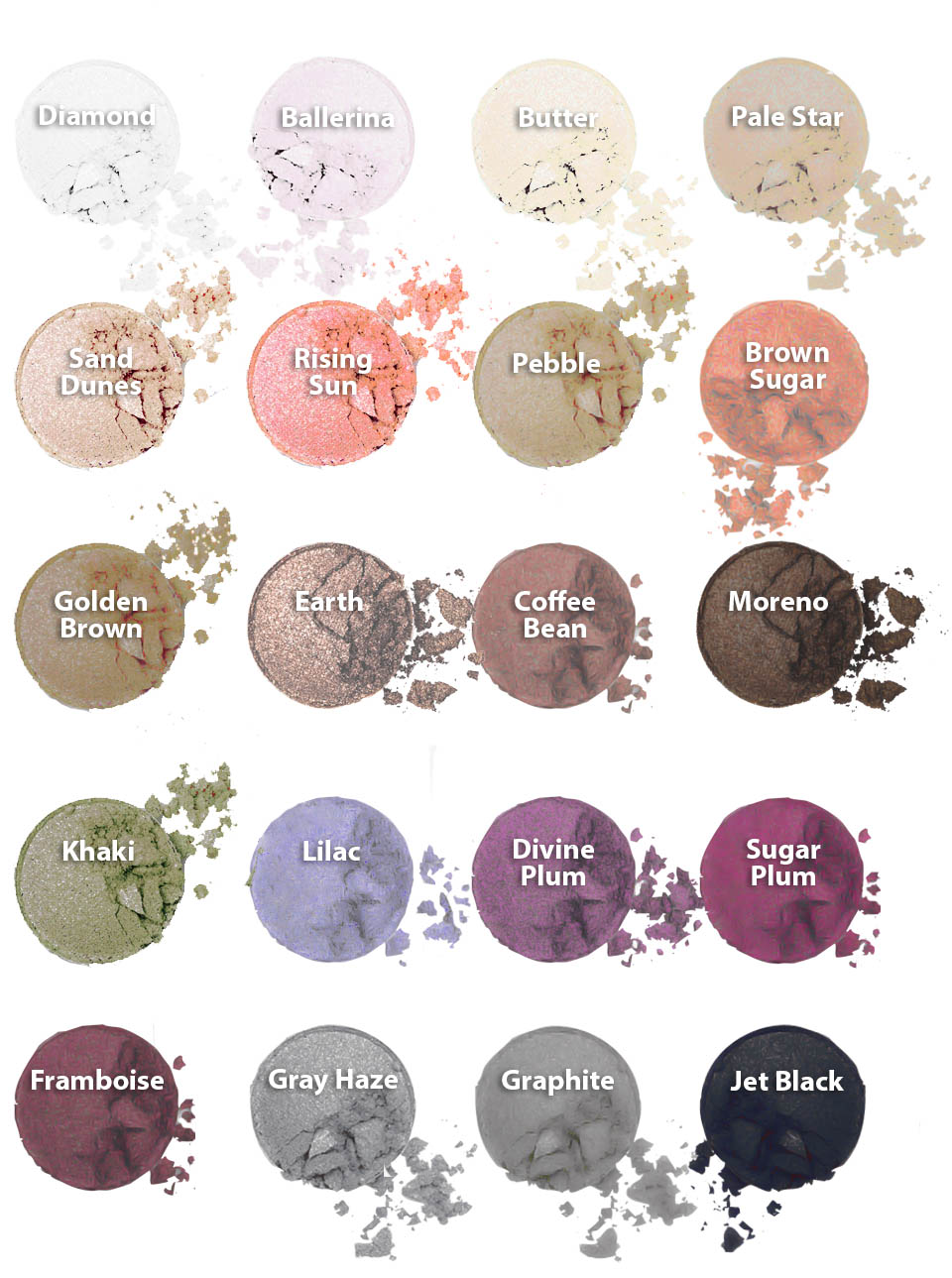 Color Key:
Diamond: Sheer White Matte Highlighter

Ballerina: Pale pink highlighter with sheen.

Butter: Light yellow matte highlighter. Top Seller.

Pale Star: Matte fleshy nude skin tone. Updated color! Matte. Top Seller

Sand Dunes: Light golden champagne highlighter with sheen. Top Seller.

Rising Sun: Light peach highlighter with sheen. Top Seller

Pebble: Light taupe-y-brown-Matte. Top Seller. Great everyday lid color.

Golden Brown: Medium brown with golden undertones
Earth: Medium Brown with copper undertones. Top Seller.

Coffee Bean: Espresso Brown - Matte. Top Seller
Khaki: Mossy Green
Lilac: Medium Purple - Matte
Grey Haze: Medium Grey/Silver

Graphite: Smokey Grey. Top Seller

Moreno: Deepest Charcoal/Espresso. Dramatic Contour Shadow. Matte. Can double as liner.

Jet Black: Deepest Black -Matte. A must-have color for your collection.
Framboise: A warm rich wine. Amazing color on green eyes!

Sugar Plum: A Dazzling Red Plum. Updated color!
Brown Sugar: Light warm brown - Matte. New!
Devine Plum: Eggplant plum. Matte. New!